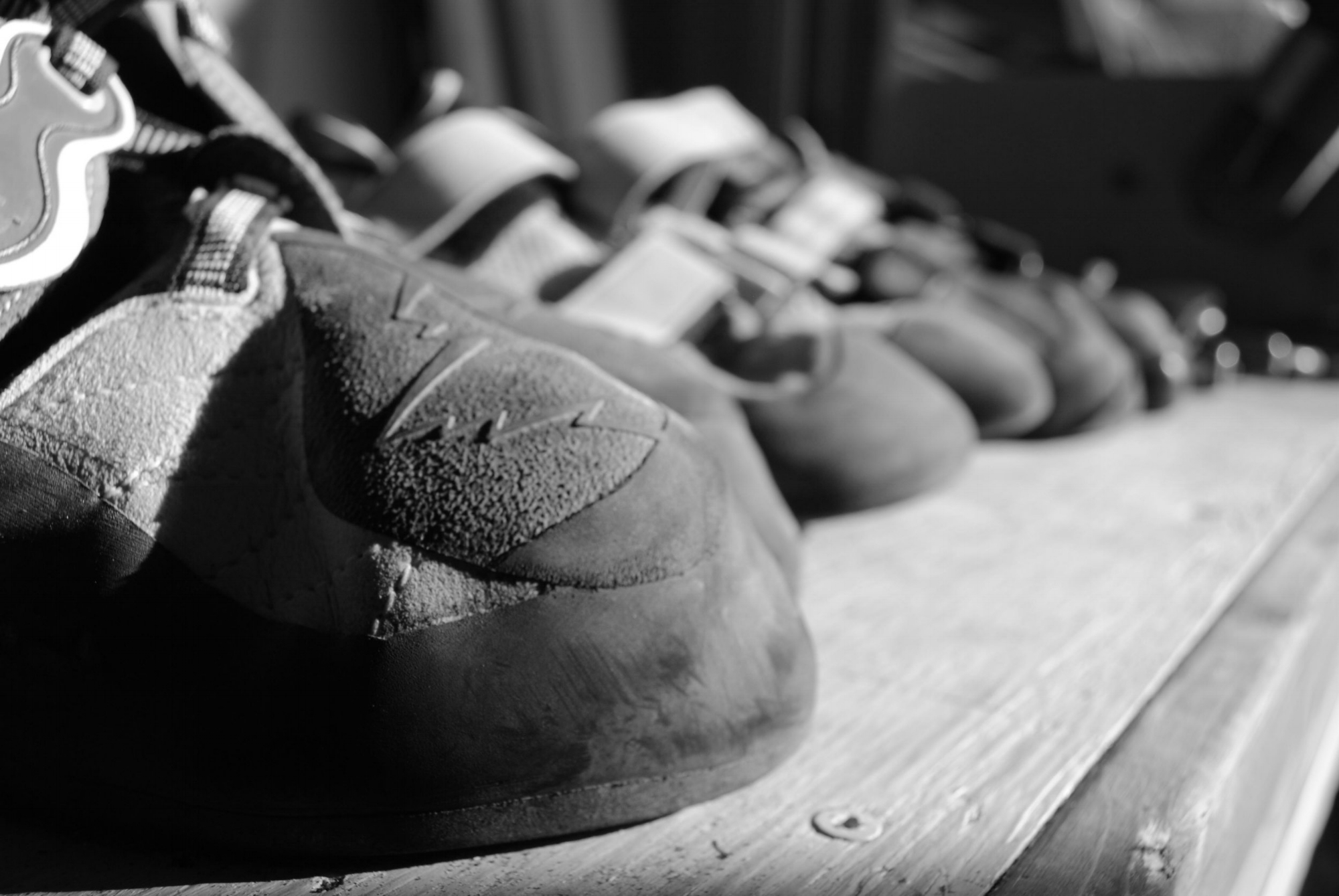 Performance Climbing Shoe Resoles
Professional Climbing Shoe Resoling and Repair
Serving All of Canada
We accept shoes by mail Canada-wide, or at one of our convenient drop box locations in Ontario.
Current Shop Time: Approximately 4 weeks, maximum 6 weeks
*Shop time begins upon pickup for drop box delivery, and upon receipt for mail-in delivery.
Need Rush Service?
Dropbox Pickup Schedule
We recommend dropping shoes in our drop boxes at least one day before the pickup dates shown below.
Pro Tip for better heel hooks: Scuff or sand the rubber on your heels for more friction. Elastomers (rubbers) react with oxygen in the air. This reaction happens at the surface and creates a harder layer of rubber that generates less friction. By removing this thin layer, you expose fresh and sticky rubber. Swipe though to the video to see the difference. #ontariorockclimbing #ontarioclimbing #climbnovascotia #climbnb #escaladequebec #escalade #climbcanada #climbingismypassion #climbingisbliss #climbing #climbinglife #climbing_is_my_passion
Who likes free resoles? Come out and support @ontarioallianceofclimbers at the Beaver Valley Climbing Festival this weekend. We'll be accepting shoes, explaining our service, offering advice on how you can tune your shoes to better suit your climbing. We'll have shirts and laces for sale! #bvcf2019 #ontarioclimbing #ontariorockclimbing
We are looking to hire and train a Climbing Shoe Resoling and Repair Technician. Check our website news page for the posting!
Shirts are ready!! Check out the shop on our website for details. We can package these with your resole for free delivery! These shirts are ethically made in Canada by @ungalliclothingco with recycled polyester and organic cotton. #reduceresolerecycle #ontariorockclimbing #ontarioclimbing #climbcanada #climbingismypassion #climbingisbliss #climbing #climbinglife #climbing_is_my_passion
Who wants a free resole? Reminder to check our last post for details. We'll lead by example with this pile of garbage we just pulled from Miller Fork, RRG. #reduceresolerecycle
Giveaway!! Today is April 22: Earth Day. To celebrate this, we will be giving away a Free Half Resole to a lucky climber who contributes to a better planet. Tag us and #reduceresolerecycle in a post that shows how you're doing your part for the planet. We'll keep the contest going for two weeks, until May 6th when we'll draw and announce a winner. Creativity is encouraged, but we've given a few ideas in the news post on our website. #reduceresolerecycle #ontariorockclimbing #ontarioclimbing #climbnovascotia #climbnb #escaladequebec #escalade #climbcanada #climbingismypassion #climbingisbliss #climbing #climbinglife #climbing_is_my_passion